Reconditioning The Injured Athlete: Principles > Methods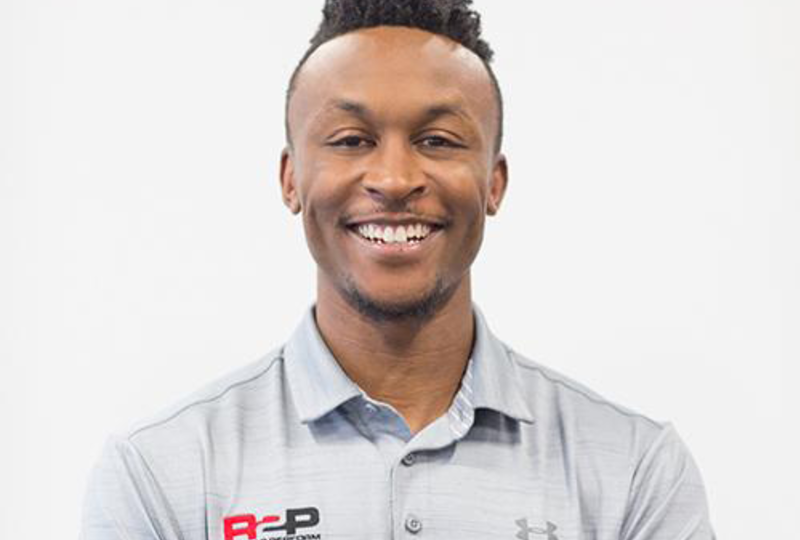 About Jarred Boyd


Jarred Boyd, Doctor of Physical Therapy, Athletic Trainer, Certified Strength and Conditioning Specialist and Board Certified Sports Clinical Specialist, is a Virginia Commonwealth University Exercise Science graduate and Shenandoah University dual graduate. Dr. Boyd is a former Performance Physical Therapist at Rehab 2 Perform in Frederick, Maryland, an emerging leader in sports and performance physical therapy; he also served as the middle distance track and field coach for Frederick High School, back-to-back girls 3A Outdoor State Champions, under Coach Rob Dixon. Jarred will be working with the US Army in Virginia. 
During graduate school Dr. Boyd had the opportunity to perform clinical rotations at The University of Tennessee, The United States Air Force Academy, and EXOS.


Outline of Webinar
When we consider the time-loss and degree of re-injury associated with athletic training and competition it is undeniable movement rehabilitation professionals should attempt to improve prescription, periodization and clinical integration of physical preparation variables. Performance output imposes some of the highest physiological and biological demands on the human system and as a result the approach to the reintroduction these demands should include a graded exposure process of all associated variables. 
Court, field and track athletes all require athletic resilience and robustness. As a result, rehab should reflect the demands the body will be exposed to, ensuring we have built the necessary qualities and buffers to handle said stressors. 
A systematic approach to providing athletes the needed qualities from biomotor to technical in order to be successful in the field of play and reduce the potential susceptibility of modifiable injury instigators. 
Clinical integration of physical preparation should be viewed as a science and an art that will ensure athletes are not only physically but also psychologically prepared and ready to return to true performance. 
This webinar is ultimately designed to provide a foundational framework for sprinting, encouraging a more pragmatic in-clinic approach. 
Emphasis will be placed on: 
• Introduction 
o Needs Analysis
o Health – Performance Continuum
o Principles of Rehabilitation 
• Phases of Rehabilitation 
o Homeostasis Restoration
o Athletic Foundation
o Biomotor Integration
o Performance Actualization
• Plyometrics & Sprinting (The RTS Missing Link) 
• Requirements & Key Performance Indicators
o Technical Proficiency 
o Force Application
o Rate of Force Application
• Injury Instigators & Performance Detractors
o Common soft tissue injuries 
o Evidence based rehabilitation principles > methods 
• Exercise Selection and Drills 
o Motor Learning & Skill Acquisition 
o Regressions, Progression, Lateralizations 
• Energy Systems Development
o Periodization and Programming
• Training Approaches
o Session Considerations & Movement Readiness
Talking Points for Podcast (if applicable)
:
Principles > Methods
• Why & What Are They 
Health & Performance Continuum
• Variability vs. Specificity
• Relationship To Reconditioning/ Injury/Stress
Reconditioning/Rehab vs. Training
• Is there a difference?
o Envelope of Function
• Need Analysis
o Variables To Manipulate
o The (4) Heuristics of Need
Reconditioning/Rehab Blueprint "Phases"
• 4 Primary Phases
o Intent (GPP > SPP) 
o Control To Chaos 
• Missing Links & Considerations 
o Plyometric, Sprinting and Energy System Integration